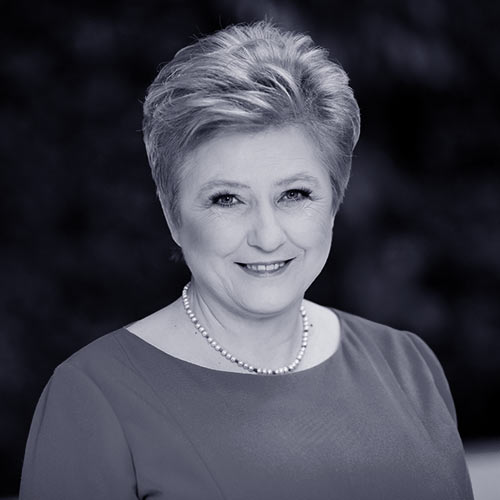 Elżbieta Lanc
Member of Board of Mazowieckie Voivodeship
Graduate of the Polish Philology on Warsaw University, post-diploma studies in management in education, audit and internal control and management of projects co-financed with European Union funds.
Teacher, director of general and economical high school, president of Voivodeship's Fund for Environmental Protection and Water Management in Warsaw, deputy director of Mazovian Centre of Agricultural Consulting, vice-president of PGMB construction equipment rental company in Warsaw, president of PRIB engineering company in Warsaw. Starost of Węgrów powiat, deputy voivode of Mazowieckie Voivodeship. Member of the board of The Union of Polish Powiats. Since 2002 – councillor of Mazowieckie Voivodeship.
Member of the Presiding Board of the Mazowieckie Voivodeship responsible for social policy, healthcare, education and sport.