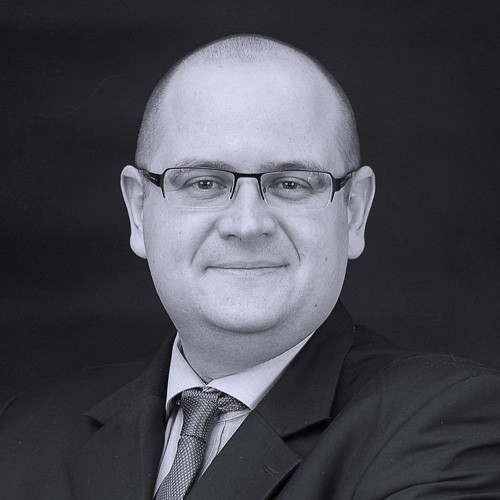 Marcin Węgrzyniak
Healthcare Expert, Pentacomp Systemy Informatyczne SA
A graduate of the Faculty of Political Science and Journalism at the University of Warsaw and the Warsaw School of Economics in the field of internal audit and financial control in public finance sector units. In 2018, at the Witold Chodźko Institute of Rural Medicine in Lublin, he obtained the title of PhD of health sciences in the field of public health.
For 8 years he was an employee of the Center of Health Information Systems (CSIOZ). He was a specialist in financing projects from EU funds, and next Project Manager of the "Platform providing entrepreneurs with services and resources of digital medical documentation" project, as well as the CLEAR telemedicine project. Afterwards, as the Head of the Project Management Office, he was in charge, among others, of managing a team of project managers responsible for the digitization of healthcare and for the correct implementation of the CSIOZ project portfolio.
In January 2016 he was promoted to the position of the director of CSIOZ. Together with his team, he prepared a repair plan for "Electronic platform for collecting, analyzing and sharing digital resources for medical events" (P1) Project based on the agile approach to software development and interoperability standards, IHE profiles in particular. The plan was approved by the Polish government and the European Commission. Thanks to its effective implementation, in February 2018 pilot implementation of an electronic prescription – the first of the key e-services of the P1 Project – has begun in Poland. He was also the initiator of the establishment of the Interoperability Council, under which he introduced new rules for cooperation with stakeholders in the area of e-Health. He ended his cooperation with CSIOZ in May 2018.
Currently, he is a Healthcare Expert at Pentacomp Systemy Informatyczne SA. He also advises medical entities and implements consulting projects in the field of e-Health in Poland and abroad in cooperation with so-called Big Four consulting companies.